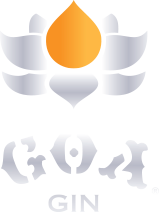 Goa Premium London Dry Gin is a quality English beverage with Indian reminiscence, designed to satisfy the most demanding palate. Its exquisite taste stems from eight carefully selected ingredients and a unique distillation process, all controlled by experts with over three hundred years' experience in London Gin.
Distilling starts using a pair of uniquely crafted, small stainless steel stills, where the neutral grain spirit from the finest English grain and ingredients are mixed in a unique process to ensure smoothness and a luxurious taste. Distilled five times, this gin presents sharpness, harmony and aroma with characteristic notes of coriander, juniper, cardamom and nutmeg, among other spices, that remind of Indian curry. The distilled cereal grain is soft on the palate. This is a very special beverage, which offers unique taste and satisfaction.
The taste is savoury, dry and intense with exceptional alcoholic and aromatic integration. The balance of juniper berries and exotic spice notes give a pleasant and enjoyable end warmth, whether on the rocks, with a mixer, or served with aperitifs.
An exclusive, delicate and refreshing spirit, Goa is justifiably in the same class as other well-known international gin brands.
The high quality of Goa Gin is internationally recognized, and over recent years, it has won a number of prestigious awards.