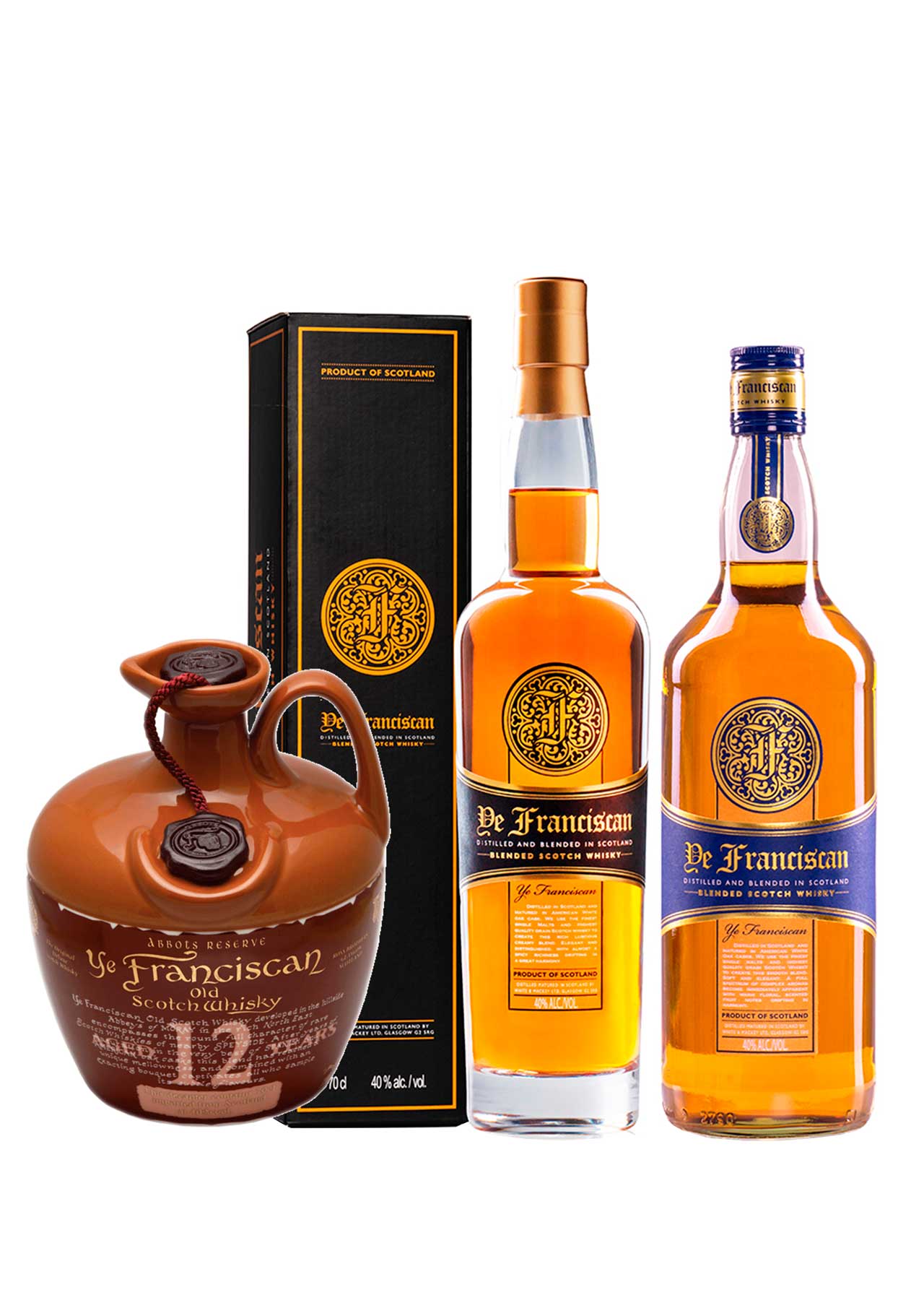 Ye Franciscan Scotch Whisky is a luxurious and well-rounded Blended Scotch whisky, produced in a distillery on the Moray Firth in the north east of Scotland. As any connoisseur would expect, it has all the fine qualities of spirits produced in the Speyside region of the Scottish Highlands. The malt is elegant and subtle, yet quite full of character – in short, a refined whisky that has all the pleasing attributes of an exclusive product.
Aged for a minimum of twelve years in the very best of Spanish and American oak casks, the finished liquor acquires a unique texture, an amber colour and a pleasing softness. Its subtle flavour and perfect bouquet mean that Ye Franciscan Scotch delights the palate with its unique mellowness.
Everything in the manufacturing process of Ye Franciscan 12-year old Scotch whisky is carried out with care, including the bottling which is done by hand in a beautiful ceramic decanter.